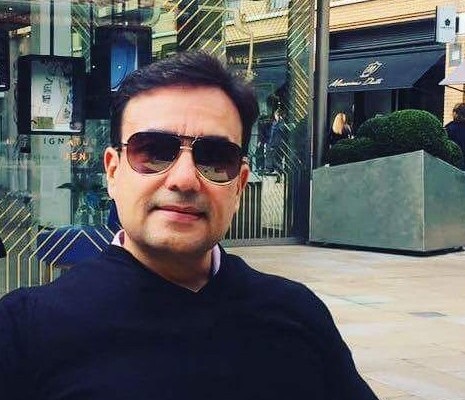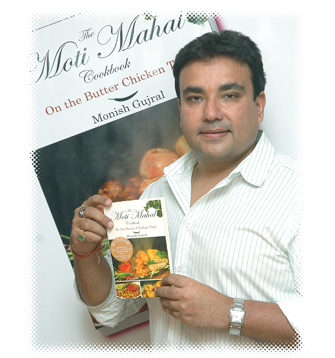 Monish Gujral, CMD Moti Mahal Delux
Monish Gujral is custodian of the Moti Mahal brand, and Managing Director of the Moti Mahal Delux Management Services, an international chain of restaurants and franchises across India and the world. With an illustrious 100-year old history, Moti Mahal can justly claim to be the representative face of North Indian cuisine across continents.
Monish is credited with the trailblazing turn-around of Moti Mahal, from being a small but iconic presence in Delhi, to becoming a multi-national corporation that is well on its way to defining how the world eats Indian food. A traditionalist, Monish has remained true to the signature dishes that made Moti Mahal a legend, while reinventing the dining experience into one that is exciting and avant garde to suit modern sensibilities.
Within a short span of seven years when he assumed control of the family-run enterprise , Monish has expanded the Company holdings from 4 restaurants in Delhi to more than a 100 company-owned restaurants and franchises – 88 in India, and others in the Middle East, Canada, South East Asia, China, Europe and the United States. He now envisages doubling that number over the next 5 years, and also diversifying into
other segments of the food market.
This expansion is driven not simply by a desire to establish an empire, but by the imperative mission to preserve the authenticity of true North Indian cuisine, with its trademark substratum of Punjabi-Pathani flavours. With a world hungry for Indian curries and tandoori preparations, it is increasingly important that these dishes should cross cultures and borders without losing their distinctive nuances and sub-notes. Standardization, quality and consistency are the hallmark of every Moti Mahal in the world. In Monish's words, "This cuisine is a tradition to follow, a culture to preserve and a legacy to inherit".
Monish Gujral inherits his passion for culinary integrity from his grandfather Kundan Lal Gujral, who conceived, created and gave the world one of its most beloved cuisines – Tandoori Cuisine. Shri Kundan Lal migrated from Peshawar to Delhi during the partition of the subcontinent, and set up the first Moti Mahal in 1947 , which went on to become the stuff of legend in his own lifetime. It was in these kitchens and under the close tutelage of his grandfather, that the young Monish, at the age of 17, learned the traditions, recipes and practices that today continue to be the bed-rock of the impeccable Moti Mahal culture worldwide.
Monish's work-ethic derives from a commitment to integrity coupled with a finely developed business sense. And at the core of all he envisions, is his abiding belief in the sublimating power of good food .
Monish is one of the country's foremost food- writers and is a regular columnist with India's leading newspapers – The Hindustan Times ('Food Wise') and The Hindu ('Food Trendz). He has hosted several well-received cookery shows on television for NDTV and Doordarshan.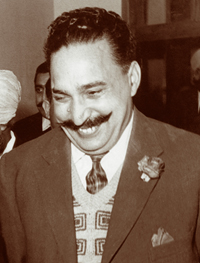 He is the author of 4 very successful cookery books that have received wide critical acclaim:
'Moti Mahal's Tandoori Trail' published in 2004, besides being a treasure-trove of recipes, includes a compilation of rare archival photographs of the Kennedys, Nehru, Indira Gandhi, the Shah of Iran and other illustrious people who have over the years, succumbed to the delights of the Moti Mahal kitchens. The book was presented to the then President of India, his Excellency Dr. A.P.J. Abdul Kalam, who enjoyed it so immensely that he presented copies of it as national gifts to visiting Heads of State. The book went on to top best-seller lists in the Cookery genre for four consecutive years in several countries. In 2004, it was a finalist for the 10th Gourmand World Cookbook Awards, and in 2007, it was voted Best Book at the Indian Curry Festival in London.
His second book, 'On the Butter Chicken Trail' published by Penguin India this year, bagged the Gourmand World Cookbook Award 2010, in the Best Easy Recipe category, within a few months of its release.
In 2009 , in consonance with his conviction that Moti Mahal is a whole cultural heritage that goes beyond cuisine, Monish Gujral compiled a collection of Qawwali music (a form that derives from the Sufi tradition) performed over the years at the original Moti Mahal restaurants in Delhi. The album was cut as a Music and Video CD in collaboration with the T-Series music company, and was released by the Minister of Tourism.
In 2014 , his 3rd book On the Kebab Trail published by Penguin India was released at the public Launch at Habitat center Delhi by celebrity Chef Vikas Khanna . His book received the prestigious Gourmand world cook book award in the Foreign recipe category
In 2017 , his penned yet another trail series cook book "On the Dessert Trail" which was declared best dessert cook book by Gourmand in 2017 at the world cook book fair in China
Monish is a veteran food columnist .He started writing his column in the Ht City – Hindustan times  publication in early 2000 .Since then he has been a columnist with Hindu and currently he writes his food Byte column for The New Indian Express
He has hosted several food shows on TV  including the most  viewed Health Mange More on the Food Food TV
Monish remains closely engaged with his alma mater, the Pusa Institute of Hotel Management, using his extensive experience to teach and train students. He has instituted an annual trophy for the Best Student Chef, in memory of his late grandfather.
Monish Gujral and the Moti Mahal chain have been widely acknowledged and felicitated at a range of forums:
Moti Mahal is winner of the Coca Cola Golden Spoon Award 2010 in the category: Most Admired F&B Retailer of the Year, Dine-in Indian Origin.
In 2006, Monish was honored at the International Chef Day celebrations of the PHD-CCI . He was inducted as a member of Indian Culinary Forum.
He is recipient of the prestigious Carlsberg Award for creating the Best Innovative Dish.
Moti Mahal was rated Best Restaurant in Delhi and NCR by Mail Today, February 2010
Moti Mahal was rated Best Mughlai Restaurant in Mumbai by Blurrp, 2008-2009
In 2006, the prestigious magazine Upper Crust , voted the Moti Mahal Delux Tandoori Trail Restaurant, Nariman Point among the Top Ten Restaurants of Mumbai.
Monish Gujral was born in Delhi in 1965. He attended Modern School, Barakhamba Road, going on to graduate in Business Studies from Hansraj College, Delhi University, where he topped the College in his final year. He followed this up with an additional degree in Hotel Management from the Pusa Institute of Hotel Management, Catering and Nutrition, New Delhi. Here, once again he topped the College in the F&B Course.
He is married to Sonal Gujral . They have two children, Tanisha and Gunav, and reside in Delhi. Monish enjoys music and cooking for his family in his leisure time.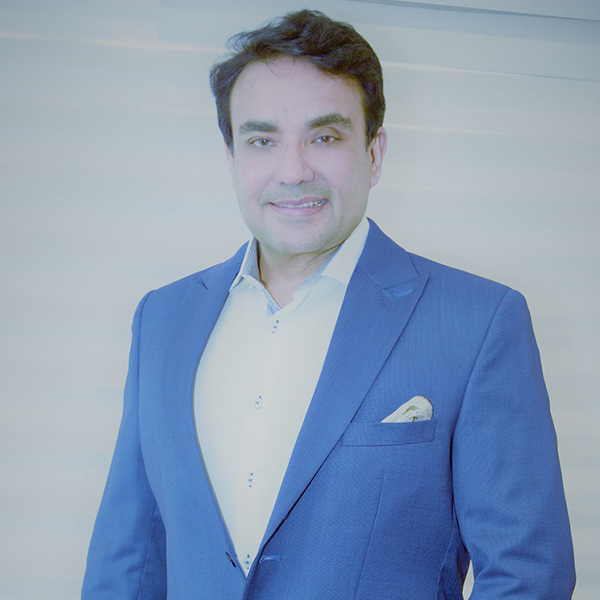 CMD
Motimahal Delux
Management Services
P.Ltd