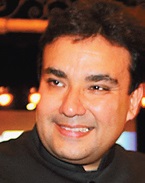 s we took off from our hotel Table Bay at the Victoria and Alfred waterfront, we were mesmerised by the beautiful countryside drive. The road, with mountains lined up on both sides and a sky dotted with silver clouds overhead, looked no less than a postcard. Nearly an hour later, we reached the Franschhoek valley where we visited the Roca restaurant at the Dieu Donne wine farm. 'Roca' means rock and 'Dieu Donne' stands for gift from god. There are numerous winyards in Cape Town and once you visit them, you can understand why the Brits never wanted to leave the town.
The menu consisted of the favourite cuisines of the Mediterranean—fresh crisp salads, roasted olives, duck spring rolls, pork belly with caramel and ginger chilly sauce, vegetable crisps, broccoli florrettes with almond and blue cheese veloute. Ostrich steaks with buttery mashed potatoes, truffles mushroom served on ravioli with mushroom foam sauce, exotic pizzas, wild mushroom and sea food risotto in the menu made an interesting list. Desserts like chocolate cake with preserved orange and mint was a part of the menu which has been cleverly designed by the chef to bring out the simplicity of flavours.
On sheer persistence, I was able to get the recipe of the yummiest cake I have ever eaten. I shall, of course, share it with you in this week's column besides a recipe of broccoli and blue cheese.