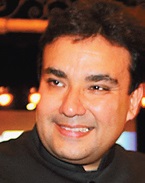 The Greek economy may have recently faced a meltdown, but that hasn't affected our fondness for cuisines from Greece. The Greek cuisine will always be on the top of my world culinary list. I was in Greece last week on a summer holiday.
This was my first trip to that country, and it was amazing. It was great seeing the islands, especially Mykonos, which is a party paradise. And, it was lovely visiting Santorini and Athens. In Athens, one gets to see the ancient Acropolis, Temple of Zeus besides other magnificent sites, which bring you face to face with Alexander the great, Athena and other great warriors.
Greece has a culinary history spanning 4,000 years, which was based upon Mediterranean triad, namely wheat, olive oil and wine. Greek cuisine evolved over the years, being influenced by many countries from the Middle East and Europe. Greek cuisine, historically, a fore-runner of western cuisine, is spread through ancient Rome to rest of Europe and beyond. Contemporary Greek cookery makes a wide use of vegetables like tomato, zucchini, eggplant, besides cheese, yoghurt, of course with liberal use of honey and in meats like lamb, poultry, fish, rabbit and pork. A few dishes also use phyllo pastry Mezzes, a term used for variety of small plate/ dishes, used as starters and often served with wines.
Varieties of dips are also served in typical Greek meals with different types of pita, loaf and breads. It was interesting to find out the amount of feta cheese they consume. The consumption of this soft cream yoghurt-based cheese is so high in Greece that Feta cheese is rarely exported from Greece. Feta cheese is a soft cheese made out of sheep's or goat's milk, and are used to make salads.