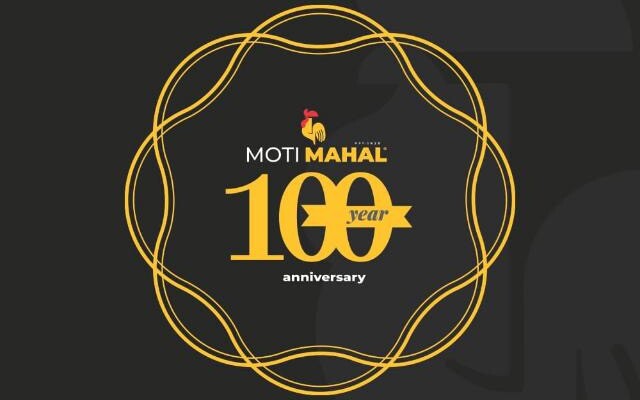 Moti Mahal is an iconic name in modern Indian culinary history. It began in 1920 as a small eatery in Peshawar in undivided India, reopening in Delhi in 1947 following the partition of the subcontinent. It's matchless signature recipes and smoky frontier flavours soon made it a name synonymous with authentic North Indian cuisine. The restaurant soon acquired landmark status with illustrious visitors – Heads of States, foreign dignitaries and hollywood stars placing it high on their itineraries when visiting the capital.
There are only a handful of chefs in the world who may be credited with the creation of a single dish, let alone an entire cuisine. Shri Kundan Lal Gujral who founded Moti Mahal, is that rare chef who conceived, created and gave the world one of its most well-loved cuisines – Tandoori Food.
Today there is a Moti Mahal in every major city across India and the brand is starting to make itself an international presence .
In 2003, Monish Gujral, grandson of Shri Kundan Lal Gujral instituted the Moti Mahal Delux Management Services (now a private limited company) with the objective of expanding the business into franchises across India. In seven years Moti Mahal grew from 4 stand-alone restaurants to a 100 company-owned restaurants and franchises – 88 in 22 cities of India, and others in the Middle East, Canada, South East Asia, China, Europe and the United States. The number is projected to double over the next five years covering more than half a million square feet area, with plans for diversifying into other segments of the food market .
While the menu remains true to its USP – the traditional Punjabi Pathani recipes, Moti Mahal has adopted multiple formats for its outlets to target different consumer segments.
Moti Mahal Tandoori Trail These are Fine Dining Restaurants with a classic yet contemporary ambience – stand-alone or located at Malls, with some that include Bar/Lounge areas.
Kebab Trail Restaurants designed to cater to the current trend of serving unlimited kebabs at a fixed price. The menu brings together kebabs from across the country – Lucknawi , Punjabi and Hyderabadi.
DNY Bread Bar Café's that step into the QSR market, serving freshly baked gourmet sandwiches. An imaginative menu teams a range of organic breads with fillings of exciting Indian flavours.
Counters at Food Courts.
Outlets in commercial areas offering Quick Service menu. Set Meals at reasonable prices targeting lunch-time office clientele.
Moti Mahal is winner of the Coca Cola Golden Spoon Award 2010 in the category: Most Admired F&B Retailer of the Year – Dine-In, Indian Origin.
'On the Butter Chicken Trail' , a book authored by Managing Director , Monish Gujral and published by Penguin India , bagged the Gourmand World Cookbook Award 2010 in the Best Easy Recipe category.
Recipient of the World Tourism Award for inventing the Tandoori Chicken.
IATO Hall of Fame Award to the founder Mr Kundan Lal Gujral , for creating Tandoori Cuisine.
H&FS Hall of Fame, Lifetime Contribution Award to Kundan Lal Gujral for his contribution to the Indian Hospitality Industry.
Recipient of the Best Indian Restaurant Chain Award 2006 by Franchising India
Rated Best Mughlai Restaurant in Mumbai by Blurrp, 2008-2009
Rated Best Restaurant in Delhi and NCR by Mail Today, February 2010
Icon of the Industry award by Times of India in 2019
The hallmark of the Moti Mahal ethos is its uncompromising standard of quality and consistency. It is the first food franchise in the world where all chefs and F&B staff of every franchisee unit are trained by the mother Company. A contingent of back-up chefs are retained at the Headquarters at all times to ensure uninterrupted consistency. Standardized mother recipes are common to all outlets, as are procurement processes of ingredients and supplies.