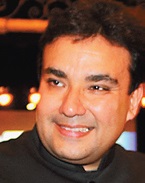 Grewia asiatica may sound like a science experiment but it actually is a shrub or a small plant which is native to India, Pakistan and other tropical countries.The fruit it bears is called falsa, phalsa or pharwa.
The shrub is extensively cultivated for this sweet and sour acidic summer fruit. Not just the fruit, its roots and stems too are used for rheumatism and the bark is used for refining sugar.
I remember buying the tangy fruit with masala generously sprinkled on it on the way back home from the bus stand, making sure to eat every bit to avoid my mother's bickering that it would give me sore throat. She would insist on eating the fruit at home, properly washed and with homemade chat masala rather than the roadside concoction. She would also prepare most delicious sherbat or squash from the pulp of falsas by mixing sugar and some lemon. I was told that it had a cooling effect in summers and acted as an astringent as well.
Let us make summer coolers like these in our kitchens this week.