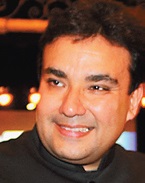 Summertime means plenty of liquid and fresh salads. Our elders have cautioned us to have loads of liquid and bowlful of hydrating foods during the hot and humid season. Even nature provides us with citrus fruits and vegetables to combat the adversities of a rash weather.
I remember my granny fussing over the kids to have freshly hand-churned buttermilk mixed with black salt and mint leaves. She used to force us to eat citrus fruits and lots of watermelon.
Now that we are in the middle of a sweltering time of the year, let's indulge in some really tasty summer salads this week.
Click below for recipes:
Water Melon Salad:
Rocket Berry Salad
Berry Chillers Drink
Barley and Quinoa Salad with Water Cress and Iceberg