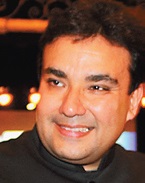 I cannot think of an individual who doesn't like fresh strawberries and cream, or an old-fashioned humble fruit cream. It is one of the simplest desserts with a universal appeal. I remember how my mother used to prepare it—with red jelly on top of the fruit cream and chopped strawberries. I used to gulp down the entire bowl.
I was recently in New Zealand for the opening of my restaurant in Auckland. Fresh and green are the two words to describe this wonderful country and surprisingly their traditional dessert matches these words.
Pavlova is a traditional dessert of New Zealand. It's a delightful meringue and cream-based dessert that is often filled with different types of fruits. However, in New Zealand they normally use kiwi fruit, so it's also fresh and green as the country.
I loved this dessert probably because of my fondness for fruits and fresh cream, and pavlova is a modified version of the same. So, let's give it a shot in our kitchens, and I promise everyone will love it.