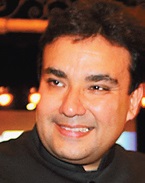 It's all about staying fit and, of course, looking great and being in shape.Boys, girls, men or women, mostly all strive for the ultimate goal of being fit. It's not only necessary to just look good but medically important as well to remain in shape and maintain one's ideal weight. All doctors advise to maintain proper body weight in order to keep diseases at bay.
The culprits are the taste buds and our brain which arouse urge to eat tasty food which, mostly, is junk food or calorie-laden desserts. So my quest is to discover tasty but healthy and, of course, easy-to-make dishes so that the moment we have these hunger pangs we can satiate them with such delicious gourmet recipes. The first trick to lose weight is to keep such dishes ready which are light and yet tasty, so that one can eat small portions when hungry.Secondly, to eat supper by 7.30 pm and to avoid salt and carbs thereafter. It sounds difficult but try for a few days and you will get used to this supper plan. For those like me, who sleep late at night, must have a plate of papaya ready in the fridge to eat when hungry at night as it aids digestion.
In this week's column, I am going to share some nice recipes like 'pakoras' and 'Thai vegetable fritter kaffir lime salad'. Now you must be wondering, since the column is about light bites so how am I talking about fried pakoras and fritters? Don't worry; they are air-fried, for which you will need an air fryer. It's a latest technology by which you can enjoy fried food without using oil. So here we go.