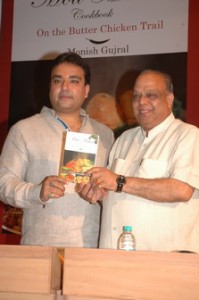 Owing to my sweet tooth, I have been passionate about chocolate and chocolate desserts, to the extent that whenever I go for a buffet or a party I always inspect the dessert counter before queuing up for the meal. Sometimes, if my wife is not seeing, I would give the boring savories amiss and straight make a beeline for the chocolicious desserts and indulge passionately with my choco-darlings, hmmm!
What is chocolate?
Chocolate is a psychoactive food. It was once a bitter drink that brought vitality and energy and today it is an essential ingredient in some of the most loved desserts. Today, people of all backgrounds enjoy chocolate, but there was a time when it was only meant for the royalty and upper class. The main types of chocolate are white chocolate, milk chocolate, semisweet chocolate, bittersweet chocolate and unsweetened chocolate. It is made from the seeds of the tropical cacao tree. The cacao tree was named by the 17th century Swedish naturalist, Linnaeus. The Greek term Theobroma, literally means "the food of the gods".
I would like my wife to read this piece and certainly treat me nothing less than god because I love chocolate. Eating and loving chocolate should put you up on the pedestal as of gods, just think. Meanwhile, let me give you one of my favourite combo recipes. Now that you all know the secret to my heart, then you must have also understood that I am a frequent traveller to Belgium. Any guesses why? Belgium is the chocolate capital of the world. On my last trip, I accidentally came across this old chocolate shop on a side of a cobbled street, which read traditional chocolatier. I went inside this quaint little cottage and to my amazement found the most exquisite chocolates I had ever tasted. On befriending the young chocolatier, I was able to extract the recipe of bittersweet salted caramel choco sauce. If you follow the recipe to the word, I can guarantee that you will bless me for the rest of your life after eating the divine mix.
And if you also have a nosy wife or a weight watcher parents make them read my article and specially the following lines and I am sure after reading it, no one will come between you and your chocolates. I wish….
"More recently, a study of 8,000 male Harvard graduates showed that chocoholics lived longer than abstainers. Their longevity may be explained by the high polyphenol levels in chocolate. Polyphenols reduce the oxidation of low-density lipoproteins and thereby protect against heart disease." Such theories may be speculative but they certainly reduce the guilt of extra calories consumed.